Meridian Athletics will be hosting tryouts for Travel Teams for the 2022-2023 Baseball Season.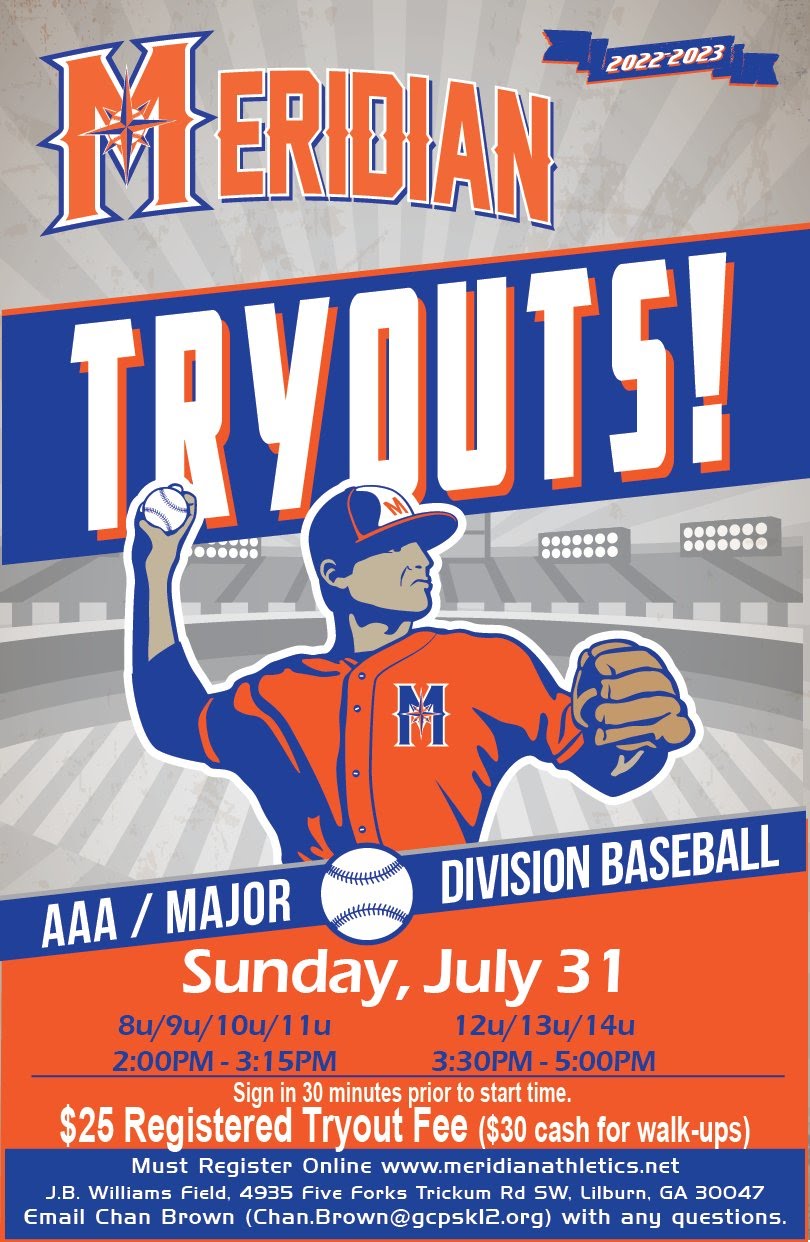 Meridian Makeup Tryouts!
Sunday, July 31st, 2022
2:00 – 3:15pm: 8u-9u-10u-11u
3:30 – 5:00pm: 12u-13u-14u
Tryouts will be held at:
JB Williams Field
4935 Five Forks Trickum Road SW,
Lilburn, GA 30047
Meridian Panthers will be holding makeup tryouts for anyone that was unable to attend tryouts and that is interested in playing travel baseball.
Sign in 30 minutes prior to start.
The tryout registration link below will take you to sign the waiver on WaiverKing,  This is required for all tryout players.  
Completing the waiver, will create a mindbody account for new players.  Meridian uses mindbody for payments.
Returning players should complete the waiver with the the same mindbody email and password used that was used in previous seasons.  A waiver is required for every season.
New players that have siblings that have completed a waiver or had a mindbody account in previous seasons, can use the same email address as their might be the same.  The unique or different password will allow you to login to the appropriate player account to make payments for the correct player.
Once the waiver is completed, you will be redirected to the mindbody shopping cart.  Please login using the same email and password used in the waiver to make the $25 Registered Tryout Fee payment.
Please copy and paste the link below to register for tryouts by completing the waiver and making your $25 payment.